The place for V-Guitarists with several synths
GKPX-14 & GKPX-14F Parallel Box
"

Connect your V-guitar to many synths

"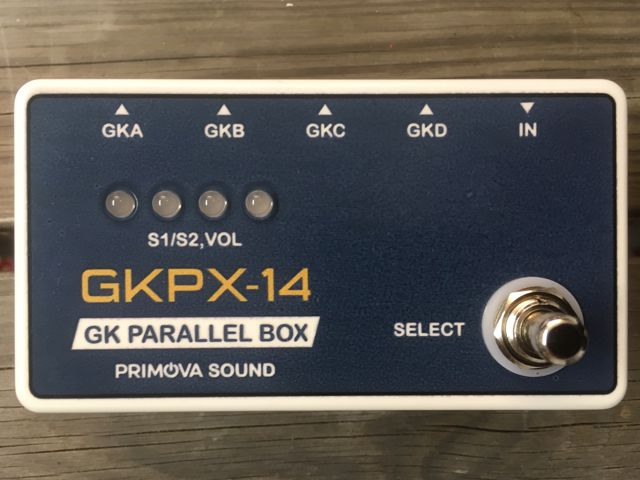 GKPX-14 will allow you to connect your 13-pin guitar to up to four Guitar Synthesizers
(Roland GR-33, GR-55, VG-99, Boss GP-10 etc.) The 13-pin input is compatible with Roland GC-1 or any other 13-pin GK-3, GK-2 or GK-KIT equipped guitar.

GKPX-14F is the same product but includes also a great Subsonic Filter for enhanced tracking.

The Footswitch will operate a wide range of stomp patterns to apply individual VOLUME and S1/S2 control to the output units.


This unit does the same work as two Roland US-20 or a Roland GKP-4.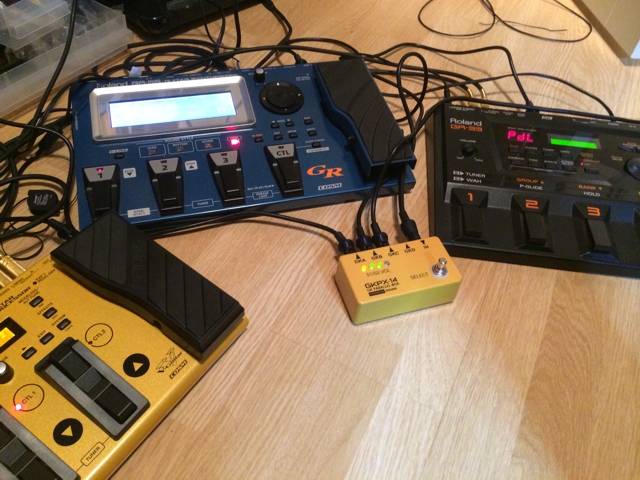 | | |
| --- | --- |
| Connectors | |
| IN | GK 13-pin Guitar input connector |
| GKA | GK 13-pin Roland guitar synthesizer output connector (power) |
| GKB, GKC, GKD | GK 13-pin Roland guitar synthesizer output connectors |
| Power | |
| - | The unit is powered by the synth GKA. |
| Programs | |
| - | Two individual stomp pattern programs P1,P2. Configurable number of outputs. VOL signal in US-20 mode or GKP-4 mode or controlled by guitar. |

FOR MORE INFORMATION - READ THE MANUAL GKPX-14 MANUAL (PDF)